Work with us
siHealth Photonics is always looking for talent
siHealth Photonics develops digital solutions for the healthcare sector, especially focused on advanced skin diagnostics using mobile devices (e.g. patient's smartphone).
Our solutions are appreciated by patients and by clinical staff of dermatology clinics, using a teledermatology approach for the prevention and treatment of skin diseases.
The siHealth Photonics' team is specialized in designing and developing digital platforms and mobile apps enabling an excellent user experience, providing unprecedented results in the prevention of diseases as well as in the efficacy and safety of therapies.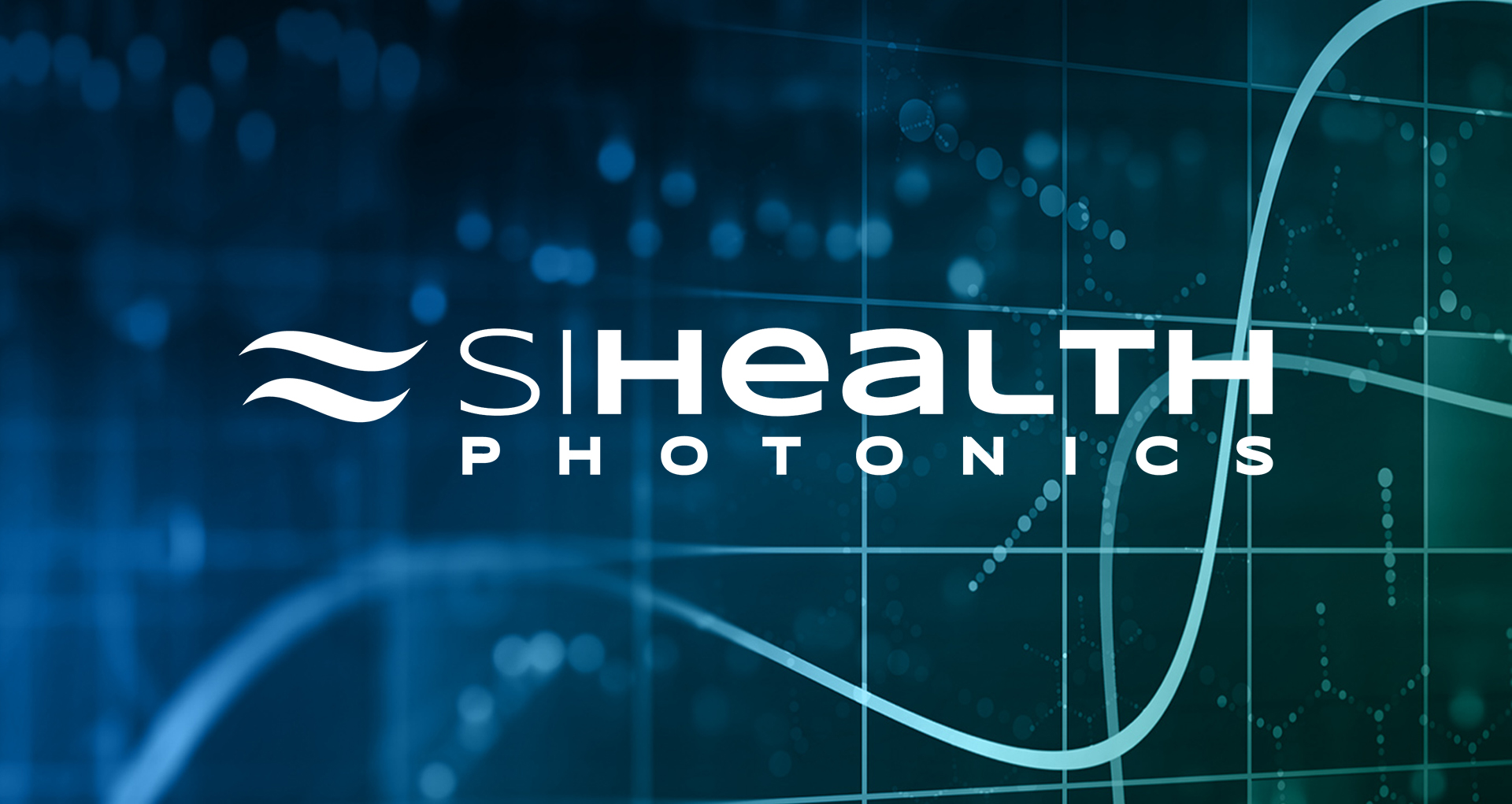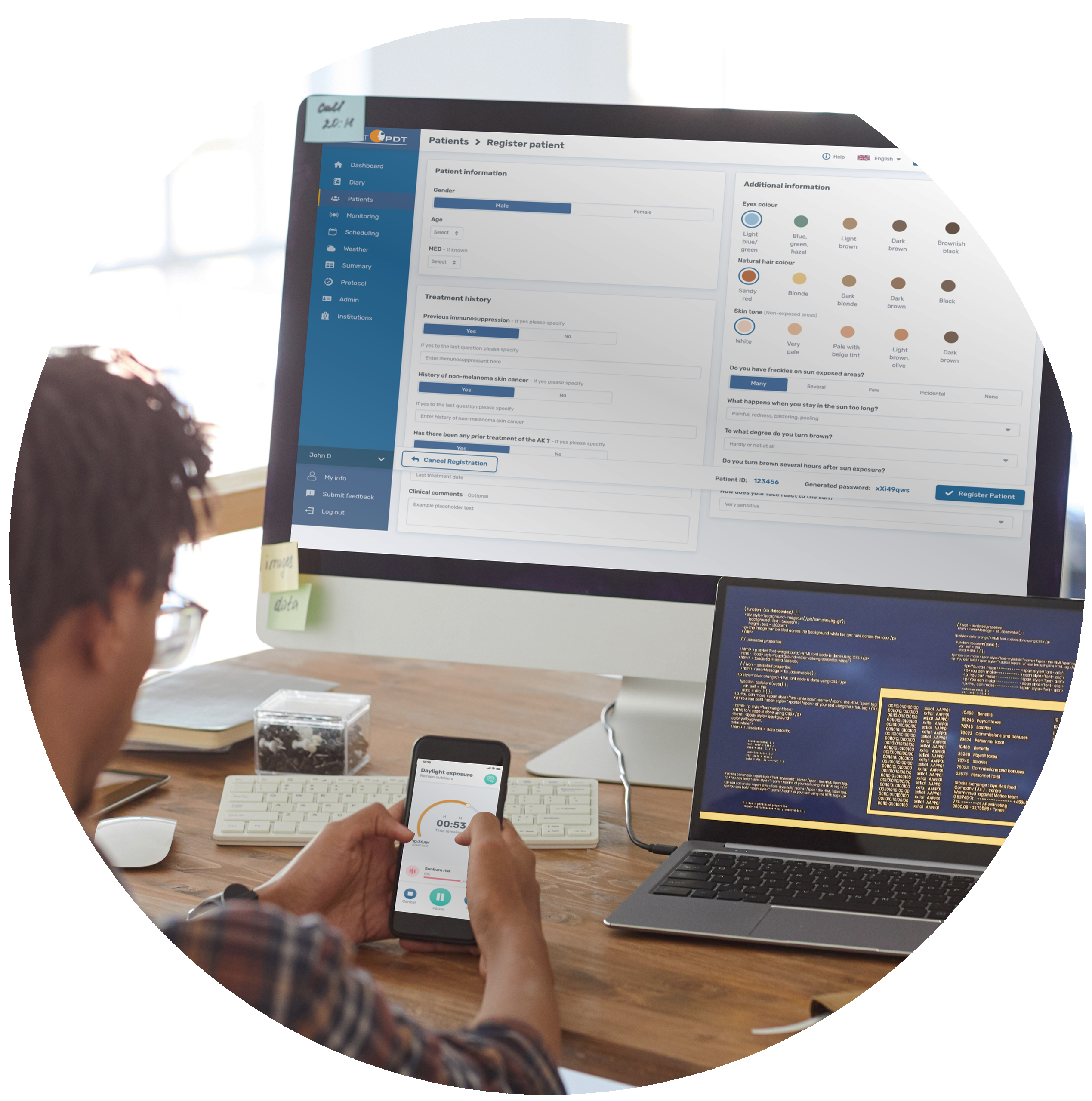 Who we need
 
We look for highly skilled professionals, particularly engineers and scientists, eager to share the passion of our team and having a keen interest in managing and processing skin images by using Artificial Intelligence and advanced Image Processing. The information extracted by our solutions, aggregated into knowledge, will support innovative decision-making by clinical staff and the healthy lifestyle of patients.
siHealth Photonics is made up of professionals with a multidisciplinary background, working closely and facing together the challenges they encounter along the way.
We believe that joining us can help you in developing your own skills potential, contributing to make our digital solutions a unique success worldwide. The disruptive innovations we create in the digital healthcare sector can effectively contribute to build a better future for patients and clinicians anywhere.
Why work at siHealth Photonics
Being part of a Flyby group companies like siHealth Photonics , means joining an Italian and British family team, being encouraged to innovate and grow, benefiting from a continuous training approach.
Joining siHealth Photonics can be a great opportunity for you!
Professional skills development
We give you the opportunity to enhance your skills!
You will be inspired to grow, starting from the first day you will join us. Through both formal training programs and on the job learning, supported by our managers, we will encourage you to learn how to gradually undertake responsibilities and act as an innovator.
Career growth plan
We give you the chance to advance your career!
Our career growth model is based on defined goals, accountability for the results achieved and transparent feedback, allowing you to know what is expected of you and how your results will be measured, supporting you and making you aware of your personal growth.
To be part of a success story
Satisfaction of our customers is our business core. For more than 20 years, Flyby Group develops solutions and brands valued by excellence customers in the global market. 
With this in mind, you will learn how to ensure quality and excellence at different levels: at company level, at product level and most importantly, at a human level.
Product Specialist
SUMMARY  
Location: siHealth Photonics Srl, Via Aurelio Lampredi 45, Livorno, Italy  
Contract type: Permanent full-time position 
Role Code: SHPPDS_2023003 
WHO WE ARE 
siHealth Photonics Srl (www.sihealthphotonics.it) is dedicated to advanced research and development activities for creating disruptive digital innovations for healthcare. Through ground-breaking research and collaboration with healthcare professionals, we aim to empower both clinicians and individuals to better manage medical conditions and to facilitate a healthy lifestyle. The company is a fully-owned subsidiary of siHealth Ltd (www.sihealth.co.uk), a fast-growing SME company based in Harwell Campus (Oxfordshire, UK) focused on smart solutions in Health & Wellness.
POSITION 
We are seeking for an enthusiastic Product Specialist to join our team for introducing our digital healthcare solutions to the market, regularly interacting with customers for understanding their needs and for identifying new innovative digital solutions to be developed.
The candidate is expected to collaborate closely with our sales team and technical team, to plan and perform demonstration events, gathering feedbacks and collecting user needs for further improving our existing solutions and for defining new innovative features to be added as upgrades. 
The ideal candidate is a biomedical engineer with relevant experience on IT systems for the healthcare sector. The candidate should have excellent interpersonal skills, being passionate for digital healthcare innovations and for engaging potential customers to explore the value added of our solutions.
Skills in  Customer Relation Management  (CRM) solutions are  highly appreciated for scheduling and tracking the qualification and the  progress of  maturity of the prospects.
The Product Specialist is expected to contribute to improve the customer/user experience of our solutions, generating new insights and outlining solution development strategies by starting from the customer/user needs and reporting to the Product Manager.
The typical activity in the pre-sales phase with prospect customer of the Product Specialist is structured as follows :
Follow-up meeting to the very first meeting of the Sales Manager, to answer questions about benefits of products and services and further qualification of prospect manage first feedbacks into CRM ;
Schedule and delivering a demo call/meeting , communicating client benefits to prospects also through product overview presentations and/or product reviews
Reporting to both Product Manager and Sales Manager about the feedbacks collected during the demo call/meeting and tracing it in the CRM
The Product Specialist will also be asked to deploy training sessions for the customers/users and to actively provide technical support during the post-sales phase.
Responsibilities:   
Understand customer needs and collect requirements for our products
Planning and assisting with new solution releases on the market
Support the Sales team for presenting the value added by our solutions
Collaborate with the Technical team for the definition of solution upgrades and innovation, ensuring a customer-driven product development
Performing solution demonstrations & training for customers/users and during communication events
Being the customer reference for technical support in the post-sales phase
Providing recommendations and suggestions for solutions upgrades or for identifying new solutions, coming from the regular interaction with customers and end users (patients)
Working with our marketing & communication team to support the communication about our solutions and the market launches
Skills & Experience:  
Required   
Degree in biomedical engineering and/or IT-related discipline
Minimum of 2 years' experience in the digital healthcare sector
Excellent presentation and interpersonal skills
Excellent written and verbal communication skills in English and Italian
Strong attitude in using and demonstrating digital solutions
Passioned in gathering customer/user needs and feedbacks for quickly defining solution improvements
Strong attitude in engaging and inspiring customers/users as well as in highlighting the added values of our solutions
Attention to the customers and to the users, taking care of the customer/user needs and showing good problem-solving skills
Good IT skills and experience with Microsoft Office (Outlook, Word, PowerPoint, Excel)
Nice to have 
Previous work experience in the digital healthcare sector
Previous experience in a product development and/or product specialist / sales technical support  role
Proven ability to collaborate with cross-functional teams, including Product Development, Technology Innovation and Sales team
If you apply to this open job position, you are accepting and providing your consent to the conditions reported in the "INFORMATION ON THE PROCESSING OF PERSONAL DATA OF CANDIDATES AND DECLARATION OF CONSENT" reported here. This requested consent is not mandatory, you are free to provide it. However, without your consent it could be not possible for siHealth Photonics (the Data Controller) to consider your job application. 
Apply for an unsolicited position
We're always looking for people to work with. If you don't see nothing for you but would still like to talk, let us know.